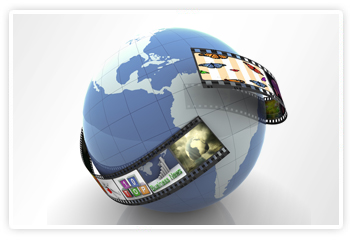 Work as a
subtitler
If you're looking for subtitling assignments on duction.com, why not join the Optilingua International Group, a European group of companies that specialize in language services.
As a subtitler, you must be capable of producing subtitles in different languages for videos intended for international markets.
If you would like to produce subtitles for the Optilingua Group as an independent subcontractor, go to the home page of duction.com where you'll find a presentation of the Optilingua Group and instructions for sending in your application as a subtitler.
Remember to select the "subtitler" page when you're asked to specify the types of services you're offering. If you offer other language services, you will need to enter an application for each one.
WARNING TO FREELANCE TRANSLATORS
A company using our Group's name is placing orders with translators who are then never paid.
This is a case of identity fraud and fraud against translators.
The company is sending out order forms using the address info.viaverbia@gmail.com.
Our Group never places an order with any translator using a Gmail address: we always use our domain names, alphatrad.com or traducta.ch. Translators must be registered in our translator base, and any translator who is registered in this base is informed of this by email when he/she is admitted.
It seems that we have identified the person responsible for these actions; to verify this, we intend to appoint a company specialising in cyber-crime and to press charges when we have sufficient evidence.
If you receive a suspect order using our heading, please refuse the order and let us know by email on rh1@duction.com.
If you have been cheated by this company, please send us full information so that we can add it to our complaint.
Please feel free to contact us for any further information.